Is there a benefit to using a solar company?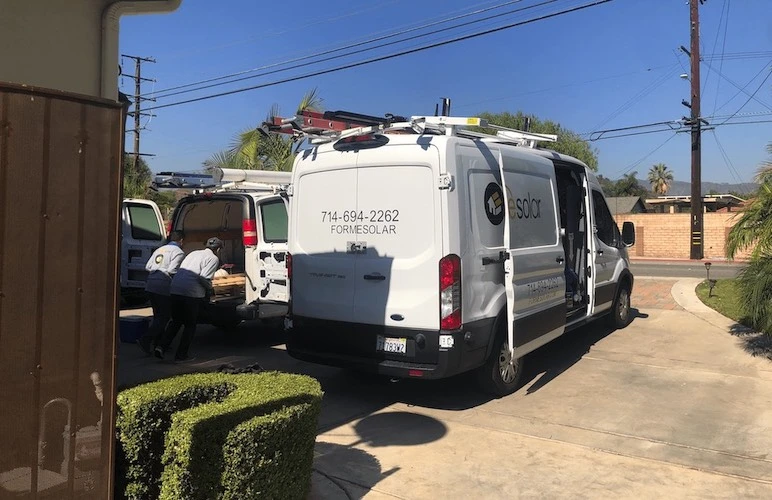 Choosing the right solar installer could be the most challenging part of your solar buying process. And it is essential to evaluate a solar installer thoroughly to ensure that you can find the right one for your needs. First, let's figure out what solar installers do, to help provide a glimpse into what to expect when you decide to go solar.
Solar installers assemble, install, monitor, and repair the solar energy systems on your home or business's roof or other structure. A solar panel installation needs to comply with local and federal regulations, engineering assessments, and designs. A solar installer's primary role is to execute the installation of solar panels on a home or business. In general, their tasks include:
Assembling solar energy panels, arrays and supporting structures
Applying weather sealing like ChemLink to solar array, mounting brackets, building, or support structures.
Determining the appropriate wattage, number, and placement of the solar panels and their respective solar components from wiring, disconnecting devices, grounding equipment, and mounting equipment.
Installing module array interconnect wiring, implementing measures like an AC Disconnect to disable a solar array during installation.
Identifying a design methodology for properly orienting and installing the solar panels and arrays to the electricity generation through sunlight exposure and efficient electrical configurations. By properly orienting and installing your solar panels, you can maximize the exposure to sunlight, and dramatically improve the efficiency of your solar energy system. Even the proper location of your main electrical panel could help save you thousands in the long run with how much it can impact electrical efficiency. Identifying electrical, environmental, and safety hazards associated with solar panel installations is critical to maximizing your savings when going solar.
7 Step Solar Installation Design Process
Solar installers will get a set of designs based upon a team of designers and engineers that optimize the layout of the solar panels and their arrays, as well as on-site testing to help determine factors like if your roof can hold the weight of the solar panels. The outline for a solar design process typically follows:
Analyzing the power usage of the home or commercial property
Optimizing the solar panels and arrays to maximize sunlight
Identifying the proper local setbacks to ensure your inspection goes smoothly
Measure and calculate appropriate load calculations and solar energy system factors
Analyze information from the site, to determine factors like whether your roof can handle the weight of solar panels
Based on the analysis from the engineering team, make updates to the solar design
Pass the baton to the Solar Installer to Execute on the design

Typical Solar Installer's Solar Installation Process
A solar installer will typically be provided a set of plans from the engineering or solar design team. Based on these designs, a solar installer is responsible for installing solar panels on a home or commercial building. A solar installer typically works to install solar panels, but their job can extend further than just the installation of solar panels on a roof. A lot of the work a solar installer does is behind the scenes. The primary part of their work is based on planning how to best execute a solar installation project safely. It is crucial that every solar panel installation is completed without any safety or regulatory issues. Therefore, a good solar installation company will have its solar installers work closely with solar designers and engineers. With the right layout and proper design, a solar installer will have an easier time setting up scaffolding and preparing because they will be well acquainted with the job that needs to be done.
When on-site, a solar installer will typically work as part of a team to accurately mount and align the solar panels by following the solar designs. The solar design, as well as the solar installation, is based on the goal of aligning your solar panels in a way to maximize the exposure of your solar panels to sunlight.
After the placement is identified, the mounting needs to be added to the roof. The roof penetrations and mounts must be appropriately sealed with sealants like ChemLink. Roof leaks are one of the most common issues that are associated with solar panel installations. Being able to make the right penetrations properly is essential to place the mounts on your roof correctly. After the mounting is in place, the rails are then affixed onto the mounts. The next step is to properly configure the wiring and your solar string inverter or solar microinverters. After this is taken care of, the solar panels can be properly aligned and installed on the mounts. Woot!!
Finally, after all of the solar panels are in place, they can be connected to the electrical system to utilize, store, or send back the generated energy. The installation and connection of the electrical system should be completed by a certified and licensed electrician. However, a solar installer that doesn't have an electrical license (C-10) may work alongside them routing wires and placing components while the electrician connects them.
Great care must be taken not to damage a roof, break any tiles, or make any unnecessary wall penetrations in this process.
Finally, after the solar panels and solar inverters are all put correctly in place, they can be connected to the home or business's main electrical panel. A certified and licensed electrician should complete this interconnection and activation of the solar power system. However, a solar installer without an electrical license (C-10) may work alongside a certified electrician to route wires and install the proper electrical components while the certified electrician connects them.
Your Preferred Solar Installer, at a Competitive Price
If you're considering going solar, Forme Solar Electric can help! In our effort to empower homeowners in their shift to renewable energy sources and reduce their energy costs, we have put together a solar decision guide to help homeowners make sure going solar makes sense.
Contact us today, and one of our fantastic team of energy solutions specialists can help you figure out if solar panels are the right option for you and your house.