When it comes to Solar, Work with the Best Solar Companies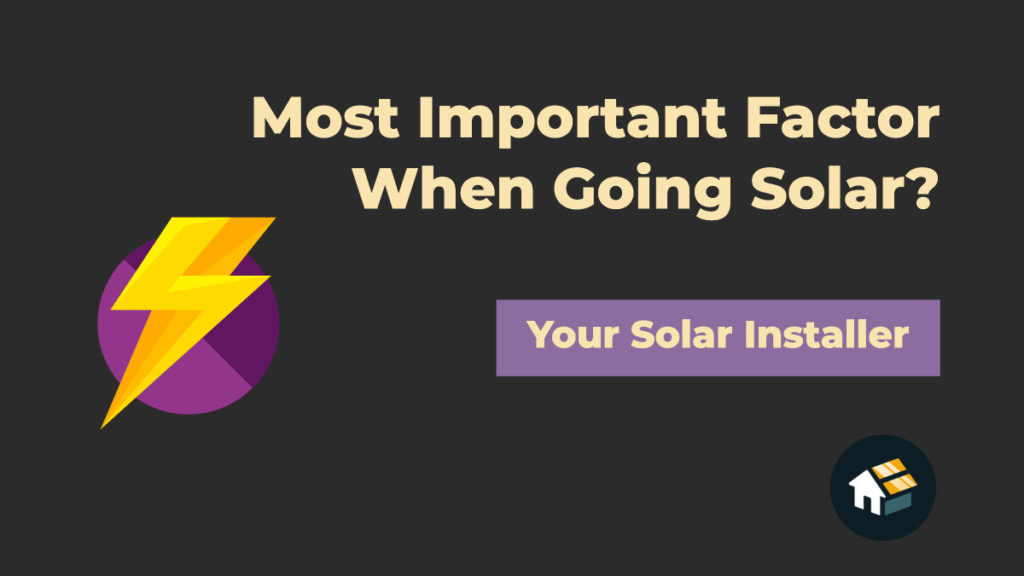 Installing solar panels on your roof is a powerful way for you to control your expenses, and steadily increasing electricity costs. The decision to go to solar eliminates the challenge of budgeting based on unpredictable monthly electricity costs. Plus, solar energy can help reduce our dependence on fossil fuels. With that purpose in mind, every company that is installing solar makes a positive difference towards a greener, cleaner future. 
What Led to Historically Poor Solar Experiences
While the California Solar Initiative is committed to strong standards for consumers, some solar installers have come under scrutiny for unfair business practices and aggressive sales tactics. Many startup solar companies quickly fail and leave their current solar customers stranded. For many solar installers, solar is not their primary focus, and they lack experience in financing, system design, optimizing tax credits, and technical installation.
Selecting a solar company that is focused on solar (as opposed to a roofing company or HVAC company that also installs solar), has experience in the solar industry for a significant period and can provide quality references to ensure the best outcome of any solar investment.
Three primary types of solar companies will install solar on homes: 
Large national solar installers focused on quantity versus quality. 
Contractors, like roofers, or HVAC, are jumping on the solar train by offering installation as another service.
Local installers that solely focuses on solar energy design and solar installation. 
Solar is a long-term investment and more so than the brand that you pick; your installer has a more significant impact on how much solar benefits you in terms of the savings. For a quality installer, some traits that differentiate a good installer from a bad one are: 
Did they do a messy job with the conduit
Poor patchwork
Clean up post-installation
Did they use stainless steel zip ties when it matters?
In terms when it comes to solar, who installs it matters more than the equipment. If you focus solely on the short-term savings, you're rolling the dice on getting a bad deal or an inefficient solar energy system. For most solar companies, it is a race to become the low price leader. A solar company might offer you a much cheaper deal, but you need to question why it's less expensive and what you're sacrificing.
At that kind of pricing, will they be around in the next few years in case anything goes wrong? Where is the equipment manufactured? What are the loan details? Do they have a guarantee? ROI? Payback Period? How experienced are the people who will do the solar install on a home? 
Picking the Best Solar Installation Company Near Me
Each solar installation company has a different process for which they go about how they install solar on a home's roof. By having an expectation of what a solar installation does, it can help you pick the best solar installation company for your home. Here are a few key aspects to focus on to help you choose the right solar installer for your roof: 
Expertise Matters - Especially When it Comes to the Install
You wouldn't hire a plumber to repair your roof or an electrician to install artificial turf. Why would you hire a roofer or general contractor to install a power energy system on your home?
Solar has a lot of nuances that require a lot of peculiar processes and understanding. It requires a specific process, design, engineering, permitting, building codes, fire codes, HOA restrictions, and regulations. 
That is why it is vital to choose a company that focuses on solar. You need to ensure that not only is it designed properly, but it is also executed on time and installed by professionals. Your solar energy system is meant to last for years, and you need to ensure you are picking the right solar installer that has the right kind of experience in a very specialized industry. You are paying for the expertise to ensure that you don't have any issues in the future while designing it to maximize the amount of sunlight you receive. 
Self-Installation or Outsourced Solar Installer?
Does the company have an experienced install team on staff, or do they subcontract the installation to another company? Every different city has different building codes around how they can be placed on roofs, the permit process, HOA restrictions, etc. 
Solar Energy System Design - Key to Maximizing Sunlight
There is an exact science behind maximizing your savings with solar, because how much sunlight your solar energy system receives for the next 20 years factors into how much money you can make back. How your solar panels and inverters are placed makes a significant financial impact. Factors like the roof's tilt, shade, tree growth, the type of microinverters, distance to the main electrical panel, azimuth are all elements that need to be considered when properly designing a rooftop solar system to maximize your savings. 
A solar company with an experienced in-house solar design team can be expected to use the best approach to ensure you maximize the amount of sunlight your system captures across 365 days for the next 20 years. Every home is different, with site-specific issues. And so, it is crucial to take a technical approach to maximize the equipment you purchased for your home. Some companies will accept a cookie-cutter approach that emphasizes quantity over quality or outsource parts of the solar installation process like the design or subcontract the installation. 
Solar Equipment - From Solar Panels to Inverters
What equipment you choose is one of the most critical factors in how many kilowatt-hours your system will produce. But don't get fooled by the brand name. Most of the top brands all function somewhat similarly; you can check their difference through their spec sheets. 
Pro Fact: Only one major solar company creates American-made solar panels, First Solar. 
Reputable solar panel brands guarantee their equipment and have lasting power. Be sure to work with an installer that will fully disclose the brands and equipment that they are installing!
Customer Service & Consistent Follow up
Nobody likes talking to a robot on the phone or having their call sent to India for a simple question. Read our top questions to ask your solar installation company to ensure you can have a great installation experience. From a straight-forward sales process to consistent follow-up during the installation process, you need to know that you're interests are being honored. 
By choosing a local company, you know you'll speak to a human being who understands your goals. Make sure that the engineering team, design team, install team, and the sales team are all working together to ensure that clients get the best experience possible throughout the entire process.
Great customer service starts with transparency. Transparent solar panel costs, processes, and responsive updates to your questions. Adding solar panels to your roof can be a long process, find a partner you want to communicate with.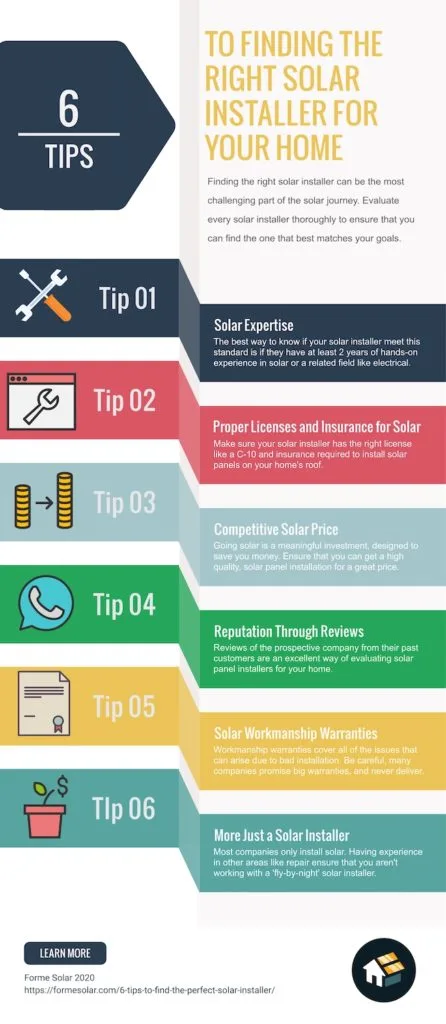 Conclusion: It is Important to Use the Best Solar Companies
Do the research and become a smart solar shopper. Solar is a long-term investment, where you should think of the relationship more like a marriage than a date. That is why making the right decision with your solar installer is so essential. Your first step should be to use a variety of websites to help you narrow down your first set of installers to request a quote from: 
Google Reviews
Solar Reviews
Once you've decided on a few solar companies to look into, you should evaluate their solar expertise by asking them:
Your solar energy system is meant to last for decades; your solar company should too. Solar may feel like a commodity, but just like a plumber or a kitchen remodel quality matters. Even if they use the same materials or appliances, choosing skilled labor to complete the job is essential. The quality of labor can mean the difference between an exceptional solar experience or a terrible one. You want to ensure that your solar installation job is done right the first time, by quality-conscious technicians backed by robust warranties.
Imagine continuing to pay for a car that stopped working because it was designed and built poorly. You want it done right the first time, by quality-conscious people backed up by robust warranties. When you're looking for a qualified licensed solar installation and repair services near the greater Los Angeles, San Diego, Orange County, San Bernardino, and Riverside area, call Forme Solar at 714) 694-2262 or request a quote.