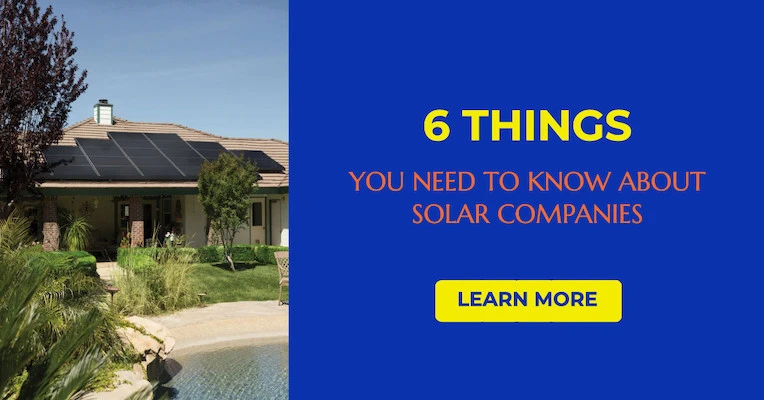 Guide to Find: Best Solar Company Near Me
It is no denial that solar energy can save homeowners and businesses money and help the environment. Going solar takes all your worries away about how much SDG&E, SCE, and PG&E are going to raise their electricity rates. But as you consider solar, there are some pretty important things you should know about solar companies.
6 Things you Need to Know about Solar Companies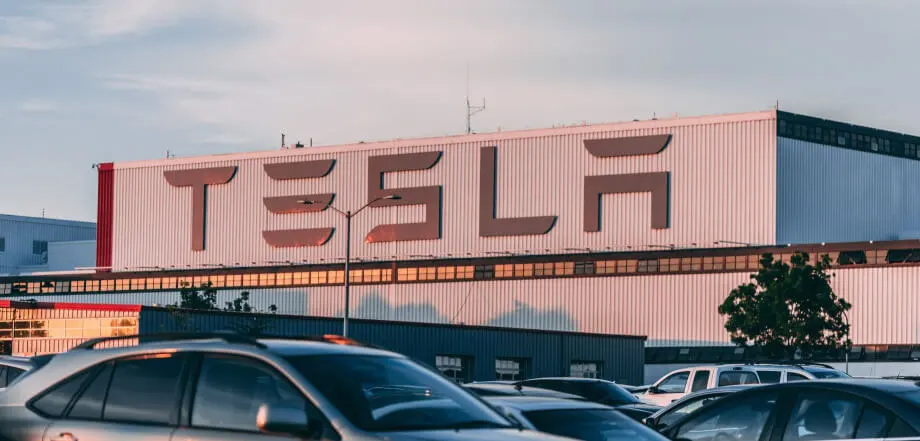 There are different types of solar companies
As you consider going solar, you will run across various solar companies, and knowing the difference between the different types of solar companies can help you time and extra costs.
Solar Equipment Manufacturers:
From solar panels, inverters, batteries, and racking, these solar companies are dedicated to providing solar equipment. Examples of these companies include LG, Panasonic, Q Cells, Enphase, SMA, and Tesla.
Solar Financing Companies:
There are solar companies whose primary business model is around helping to finance the cost of going solar. From a typical solar loan to solar PPAs (Power Purchase Agreements), these companies have helped accelerate the adoption of solar by making it easier for individuals to be able to access going solar beyond buying the solar system outright. These companies include Mosaic, Dividend, Sunlight Financial, Sungage, and Sunrun.
Solar Dealers:
Larger solar equipment companies typically don't want to sell the system directly to homeowners. So they work with a network of dealers who get incentivized to help them sell their particular equipment brand. SunPower, for example, is one of the most common examples. These dealers are unable to sell any other brand of panels.
Solar Installation Companies:
When you're considering a solar panel system for your home or business, a solar installation company is typically the ones you would contact to install panels on your roof, permits, and help get you switched over to Net Energy Metering billing.
Not all solar companies do the installation themselves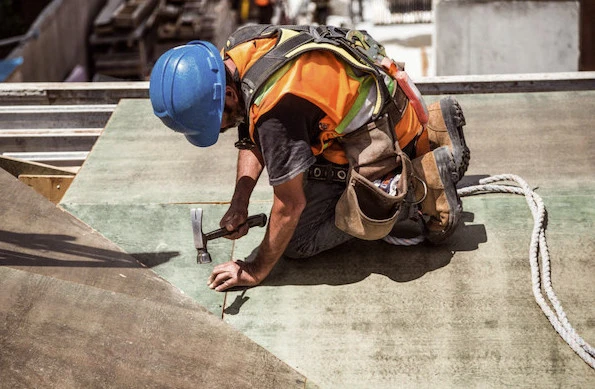 One of the most common questions that customers ask is whether or not they sub out the work that they do. Typically we have seen roughly 40% of the solar companies in California use a subcontractor to install their customer's solar panels. One of the best ways to ensure that the solar installation for your home is top quality is to go with a company that does the installation. This will help reduce the chance that your solar energy system is installed correctly, and you don't have leaks in your roof. Because that original company used a subcontractor, they will typically need to call them back to look at and repair the system. However, not all companies have expertise in fixing solar systems, and so often, troubleshooting is difficult and delayed.
Difference between local and national solar companies
Local is better. With solar, there isn't a sort of "magic blender" where every home and process is cookie cutter. The benefits of going with a local solar company can greatly outweigh utilizing a national solar company. On average, local solar companies also have better customer ratings. Local solar installation companies care more about the work done on their customer's roof and their reviews. Typically, local solar installers will use high-quality brands of solar panels and inverters because they know that they are liable for responsibility if the systems fail.
National solar installers are known for utilizing cheaper products to lower in-house costs to maximize their profits. Or they have a network of solar installation companies willing to install at the lowest price, sacrificing quality for cost. Instead of being "John in Los Angeles," you become a number. Not only are you more prone to needing solar repair, but getting repair will also be harder. Repairs and getting service are also one of the most significant issues with national solar installers since there is typically a substantial delay in getting someone to take a look at your system.
Will be limited to certain brands of solar panels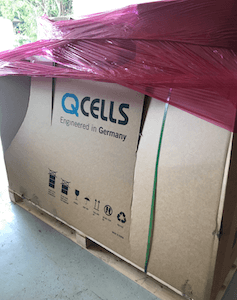 Some solar companies are restricted in what solar equipment brands they can offer. For example, most Sunpower dealers can only sell Sunpower panels, and for some prospects, that's perfect. However, that can also limit your choices in terms of overall selection and options. Sunpower is known as a premium panel, but there are costs to that premium. The 1-3% improvement in efficiency may not outweigh the extra cost that a homeowner has to pay. If the goal is to maximize your savings, there are other tier 1 solar panel brands that provide a better ROI.
Will push different forms of financing
Knowing how you want to purchase your system will help you narrow down which solar company you should work with. Some solar companies focus on different forms of financing. This applies to both the large national solar companies, and local solar companies. Sunrun was built off of its Power Purchase Agreement (PPA) financing solution. If you're looking for a solar loan, you may want to work with a company that strong partnerships with solar financing companies. This can help ensure that you can get the best loan rates possible.
Most only install solar and don't do repairs
Your solar energy system if installed properly should maintain itself very efficiently for years. But even if you're using your solar energy system as careful as possible, and purchased the top-of-the-line equipment, there's still a chance it will fail. Most solar companies are terrible at repairs because they only focus on solar installation. By working with a company that can also do their own solar repair work is important in case you have any problems with the installation. In case your system isn't working, you will need to reset it. If that doesn't work, you need to try to diagnosis the solar problem by checking for a blown a fuse or a tripped circuit breaker. If you're interested in solar service for your home. Call Forme Solar at (714) 694-2262 and get started today!