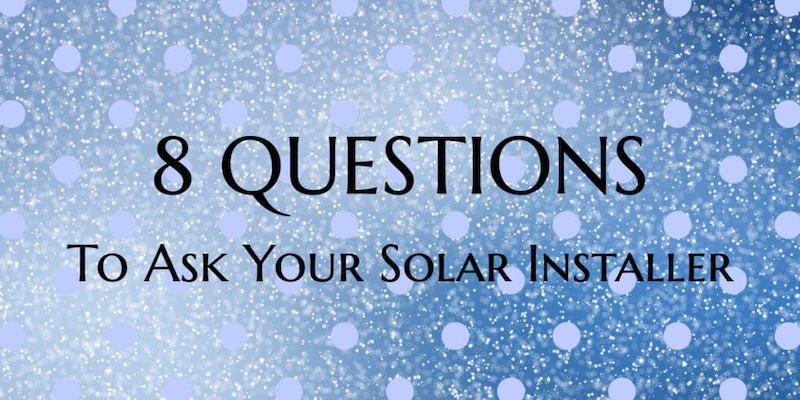 Finding the Right Home Solar Installation Company
It can be a challenge to find the right solar installation company for your home or business. Be sure to ask the right questions while choosing your solar installation company. It is a substantial investment, and you want to protect that investment by using the best vehicles to maximize your returns. Here are the 8 commonly asked questions to ask your solar installer to make sure you avoid the common mistakes most people make going solar.
What to Ask Your Solar Installer
Are you familiar with my local utility, laws, and process?
What is your government inspection pass rate?
Can I get any references from customers in my area?
Are you properly licensed and certified to install solar?
What does your warranty cover?
Any pending complaints, liens, or lawsuits?
How did you calculate the right solar system size for me?
Do you only do solar panel installations?
What if my panels don't perform as expected?
How experienced are you with solar batteries?
1. Are you familiar with my local utility, laws, and process?
The solar installation process typically lasts between 4 weeks to 2 months. From signing the solar installation contract to, obtaining building permits, and receiving permission-to-operate (PTO) can be long and meticulous processes. By working with a solar panel installation company that is local to your area, they understand the best way to submit the plan sets, how many are required, and what exceptions are in place. These small details around how your local permit office wants their plans and their specific laws can have a considerable impact on your overall solar installation experience. One mistake can cause severe delays when you are working with the city permit offices or city inspectors. By ensuring that the solar installer you work with is familiar with local regulations, utility companies, and city permit offices will ensure that your system is installed and connected promptly.
2. What is your first-time inspection pass rate?
Most local solar installation companies who regularly install in your area should have a greater than 90% first-time inspection pass rate. By working with a local solar installer who truly knows your local utility company and local city regulations around the solar panel and inverter installation, they should be able to expedite the overall time for which your solar is installed and activated. Most local solar installation companies have a higher first-time inspection pass rate than national solar installation companies because local solar companies understand the local laws and regulations surrounding your solar energy project. There are always unforeseen potential issues that could occur during an inspection from the inspector, not being able to show up to failing to paint the conduit. These delays can feel frustrating, especially when if you are starting to make payments on a system that isn't fully operational. Imagine paying for your solar energy system, and your usual electricity bill for months on end because your solar energy system isn't performing correctly or due to delays. Being able to minimize the chance for delays will significantly enhance your experience when you go solar.
3. Can I get any references from customers in my area?
 Nothing beats an excellent recommendation from a previous customer. By talking to former customers of the solar companies you plan on work, you can quickly learn about their experience installing solar panels on their roof, challenges you could potentially face, and how the solar company resolved them. Or check their portfolio of completed solar panel installations near me. You can also check their local online presence through review sites like Yelp and Houzz by checking to see solar installations near you. Even if you meet someone who had a great experience going with that solar installer, you should always do your due diligence and look into their online reputation across various reputable review sites like EnergySage, SolarReviews, Yelp, and Houzz.
4. Is the company properly licensed and certified to install solar?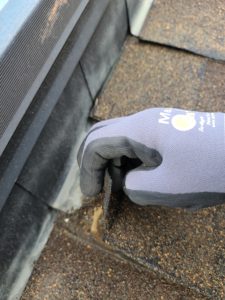 Solar energy systems should be installed on your roof by a fully licensed company. With how large of an investment going solar can be, ensuring that the solar installation project is done by an appropriately licensed professional is a worthwhile investment. Most solar installation companies have an electrical background because a solar energy system on your roof is essentially a personal power system for your home. Electrical experience means that the solar installer or subcontractor should have a C-10 electrical contractor's license. But with how solar panels also go on your roof, having a strong understanding of roofs are also critical. One of the most common issues that homeowners can experience when going solar are roof leaks. You can check your state's electrical licensing board to check whether your contractor has a valid electrician's license. California's state electrical licensing board, for example, is called managed by the California Contractors State License Board (CSLB). By working with a local solar installation company, they will be able to know which types of projects they can and cannot work on based on their license.
Pro Tip: The best solar companies have expertise in electrical systems and roofs.
5. What is the warranty for this system?
Solar equipment, like solar panels, comes with their warranties, typically 20-year warranties for solar panels and ten-year warranties on solar inverters. Ensuring that a reliable guarantee backs the solar energy system is often an indication that the solar installer is using quality equipment. Solar installation companies will also have workmanship guarantees and warranties, can provide additional peace of mind that the work will be completed properly.
[Solar Purchase: Cash or Financing] For homes and businesses who buy their solar energy system, they are fully responsible for any solar repair and maintenance. That is why it is crucial also to see if your solar installation company also provides workmanship guarantees to help repair the solar energy system in the event mistakes arose from bad solar installations.
[Solar Lease and Solar PPAs] For homes and businesses who have a solar lease or a solar Power Purchase Agreement (PPA), the solar company that owns the solar energy system will be responsible for the system maintenance, repair, and performance.
6. Does you have pending complaints, liens, or lawsuits?
As with any project that requires the expertise of a skilled contractor, proper due diligence is highly encouraged. Be sure to check the state electrical board can tell you about any judgments or complaints against a state-licensed electrician. The BBB is another source of information to see if there are any active or pending complaints or issues.
7. How did you calculate the right solar system size for me?
The solar quotes that you receive should clearly state the maximum generating capacity of the system—measured in kilowatts (kW) or megawatts (MW). The size of your solar energy system is calculated by determining the amount of electricity that the system will need to produce on an annual basis to offset your electricity usage. There are certain months where your electricity bill will be much higher than other months (e.g., if you use the air conditioner during the summer or heat your pool). That is why it is essential to know how much your annual average monthly usage is to ensure that you can properly size your solar energy system. Some utilities and solar installers offer tools that can help with this review. The goal of your solar energy system should be to offset 100% – 110% of your annual electricity consumption.
In certain situations, you may want to have a system that is slightly even larger than your average annual electricity consumption. This is because the performance of your solar energy system will degrade about 8% across the first three years, and you may be in a situation where your energy consumption will dramatically increase. For example, a few factors that should be considered when considering the size of a solar energy system you may want to build are any changes around:
Swimming pools or jacuzzis
Cryptocurrency mining rigs
An electric vehicle (EV) – (Excited for the Tesla Cybertruck!)
Number of people living in the house
Electrical based HVAC unit
Energy Saving appliances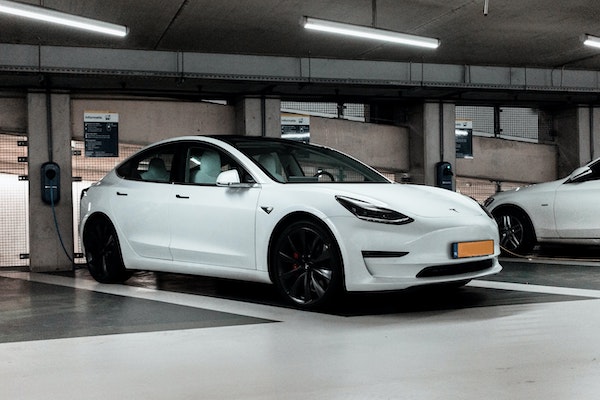 We recommend that you oversize, even beyond 120%. It is better to factor in the increase in usage after going solar, and the loss of efficiency that your system will experience in the first three years. Adding solar panels to existing systems is extremely costly and not make much sense in terms of $/kW. It is much more costly to add additional panels in the future vs. properly factoring in for that solar energy system size increase. By installing extra solar panels during the original installation, you can save more than 50% than if you were to add solar panels to an existing system.
8. Do you only do solar panel installations?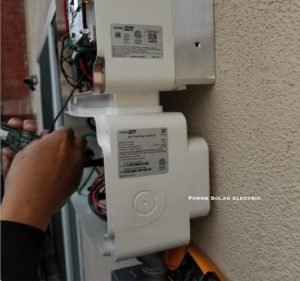 There are a lot of fly-by-night solar installers, who typically think of solar panel installations as a one-night stand versus a marriage. Your solar energy system will last for 20+ years, so finding a company you can reliably trust is significant. You want to look beyond price, and truly focus on quality solar panel installations. That is why it is crucial to find a solar company that also can do things like solar repair services, solar maintenance, or other services. Companies that specialize in solar repair can help ensure that they can avoid the mistakes that typical ''fly-by-night'' solar installers make because they have seen all of the mistakes done by bad quality solar installers. More importantly, if you were to have an issue with your solar energy system which is more likely than not. Are you working with a company that can provide an all-in-one experience from solar panel installation, to roofing repair, to solar panel removal, and solar panel repair? When you deal with multiple companies and there is an issue, it can be difficult to pinpoint exactly who was at fault, but by working with a company that can do it all, you only have one-throat-to-choke. For a good or product that has a decent chance of an error, it's easier to get a resolution when you are working with a single vendor.
[Updated] 2 Additional Questions to Ask
9. [New] What if my panels don't perform as expected?
If you are being promised a certain performance guarantee, be sure to ask what happens if the system or panel efficiency does not meet those expectations. Different installers will promise different types of warranties from equipment warranties, workmanship warranties, and performance guarantees.
10. [New] How experienced are you with solar batteries?
Solar batteries help unlock the full experience of getting solar panels for your home. A solar energy storage system can provide homes and businesses with resiliency from power outages, while maximizing the benefits of your solar panels. By working with a solar company focused on battery backup, you can ensure that you are working with a solar company that can provide you with the latest cutting-edge solutions that can help you achieve your goals.
Considering home solar installation? Have Questions?
If you're considering going solar, Forme Solar Electric can definitely help! We want to empower homeowners in their shift to renewable energy sources and reduce their energy costs. Make sure that going solar will match your needs by checking out our solar panel installation guide (read here).
Contact us, today so you can start the process of figuring out if solar panels are the right option for you and your house.