Best solar installation company in California | Forme Solar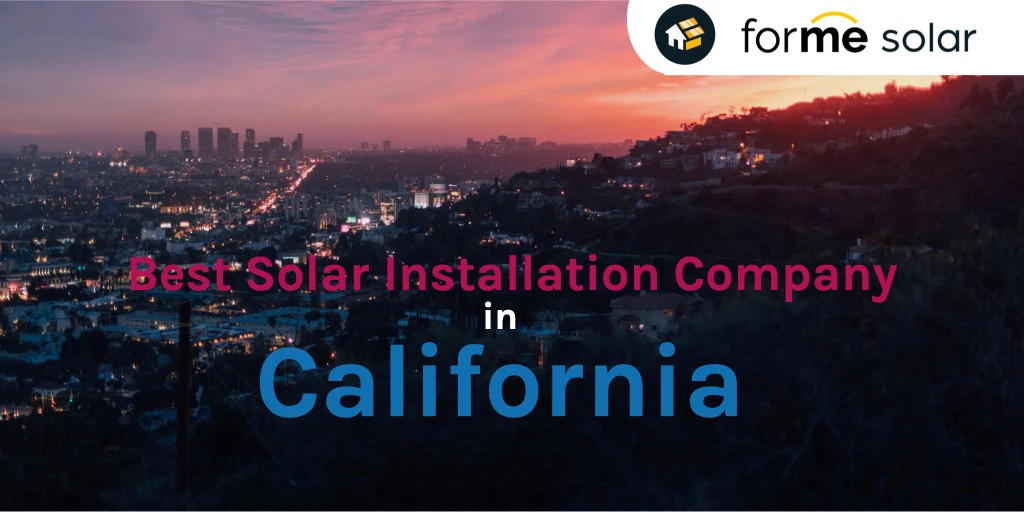 We are proud to be recognized as an industry leader and one of the best home solar panel installers across multiple ranking platforms. We are incredibly grateful to all of our customers who have helped make this a reality.
Congratulations to the team at Forme Solar for being recognized as one of the top installers in California.

Energysage.com
Are you searching for the best solar companies near me?
As of December 31st, 2020, Forme Solar has been recognized across multiple different platforms.

#1 Long Beach Solar Contractors – Fresh Chalk
#4 Los Angeles Solar Contractors – Fresh Chalk
#5 Solar Installers in CA in SolarReviews
#7 Best Solar Company in California – Best Company
Elite Solar Installation Company – EnergySage
Top 100 Solar Installers – SolarReviews
Local Versus National Solar Company
The main difference between a local and national solar company is their scope and scale of operations. Local solar companies typically operate within a specific geographic region, often serving a specific city or state. National solar companies, on the other hand, have a broader scope of operations and may serve multiple states or even the entire country. Homes, utilities, and city permits can fluctuate dramatically across the country, so the majority of individuals typically go with a reputable local solar company.
Local solar companies tend to have a smaller, more focused area of operations. They often serve specific cities or regions within a state, and their services are designed to meet the needs of the local community. Because of their smaller size, local solar companies may be more flexible and able to offer personalized services to their customers. They may also have a stronger connection to the local community, and may be more involved in local events and initiatives.
On the other hand, national solar companies have a broader scope of operations and may serve multiple states or even the entire country. Because of their larger size, national solar companies may be able to offer more comprehensive services and a wider range of products. They may also have greater resources and expertise, and may be able to provide support and assistance to customers on a larger scale. However, because of their larger size, national solar companies may also be less flexible and able to offer personalized services.
Overall, the choice between a local and national solar company will depend on a number of factors, including the specific needs and preferences of the customer. Both local and national solar companies can provide valuable services, and each has its own strengths and weaknesses.
Why pick the best local solar company near me?
Our difference is that we are one of the few solar companies willing to repair a solar energy system we didn't install. It is allowing us to be the best solar installation company near you. What is the point of buying a car that can only be serviced from a dealership that only sells cars and can't do any repair? It is harder to fix than install systems, and we have been able to see every flavor of a bad solar install. Allowing us to ensure that we don't make the same mistakes fly-by-night solar installers make. We are your one-stop-shop for solar panel installation to solar panel repair. This diversification of services has allowed us to have a well-balanced revenue stream which will enable us to be
What this means for your solar installation project
The residential solar market is more competitive today than ever – especially with the ability to control utility bills and reduce your carbon footprint. With more popularity comes a more aggressive solar marketplace, including installers and contractors pushing and selling with underhanded tactics to win your business. Historically, this had led to numerous horror solar installation stories. We had hundreds of installations we fixed because the original solar installer went out of business or disappeared. That is why our biggest goal is to ensure there are no surprises when shopping for solar.
Work with a solar installation company that will provide excellent customer service at a price you can expect to be competitive.
Best in class engineering, quality solar panel installation, and excellent customer service is why Forme Solar continues to be ranked year-after-year as one of the top solar installers in California. Contact us today to find out how we can help install solar panels for your home or business! Give us a call at (877) 288-1097.