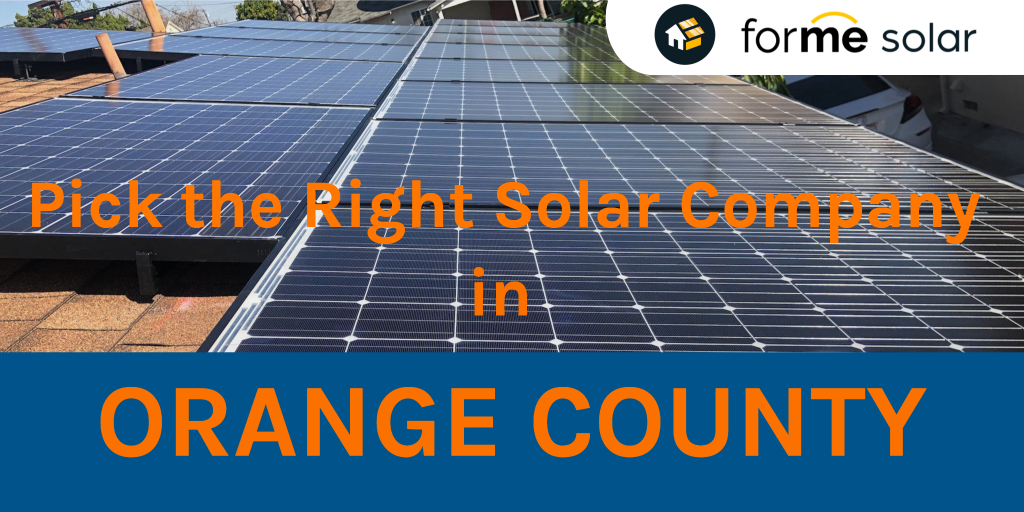 How To Pick The Right Solar Company in Orange County
There will come a time when your Southern California Edison (SCE) electricity bills become too expensive. The rising cost of electricity will develop a problem that could be hanging over your head. Hiring a licensed solar company is your best bet to resolving the issue. There's no better time to start looking for a solar installation company than now when you don't have this problem.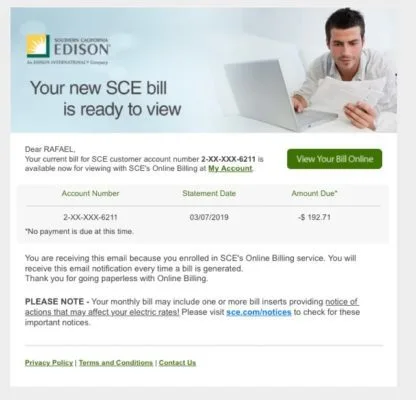 Living in Orange County, your Spectrum internet is similar to SCE. Just like your Spectrum internet bill, you don't have many alternatives. The cost seems to go up constantly. And the reliability appears to get worse. We are experiencing more outages for both our internet and electricity.
Professional Solar Energy Company in Orange County
You need to find a local, knowledgeable solar panel company you can trust. So the best thing you can do is find local neighbors who can vouch for a solar company's reliability and expertise. Perhaps someone else on your street has gone solar and can give you the name and number of a solar company they trusted to do the job. If you know or have worked with any contractors, they will have a number or two to call. The following person to ask could be your real estate agent. Please, in the business of selling homes will also have friends in the business of improving them. And home solar panels are one of the best home improvements that you can make for your home.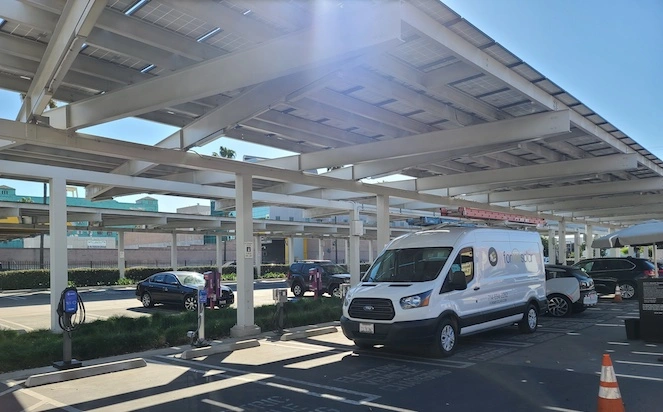 The phone book is another quick way to find listings for solar companies in your area. You could also search Google for "the best solar companies near me," where you'll often find solar company directories near you that include customer reviews for each business. In these cases, you'll have to settle for the experience of strangers to help you choose the best solar installation company.
It would help if you had a few questions in mind when you contact prospective solar companies. First of all: Are they licensed? A reputable solar company should have no problem telling you their license number and what trade associations they are affiliated with. If you haven't gotten any first had reviews, don't be afraid to ask them for references.
Finally, ask the solar panel installation company for a price quote that includes any charges besides the solar panel installation cost that may come with their service. Keep in mind that solar panel installation estimates aren't 100% accurate, especially if there is roof damage that isn't immediately viewable, like old paper underneath your tile.
They should also be able to provide the types of warranties they provide. Is it just equipment warranties, or do they provide production and workmanship warranties as well? You should feel assured that they would come back to repair any mistakes at no additional cost to you.
Our Orange County Solar Panel Services
We know how frustratingly long it can take to get solar panels for your home or business. That's why at Forme Solar, we work swiftly so you can start seeing a return on your investment sooner rather than later. Our solar installers in Orange County provide:
Reliable repair even on systems we didn't install
Maintenance packages to keep your system running smoothly
Solar installations that are done the first time correctly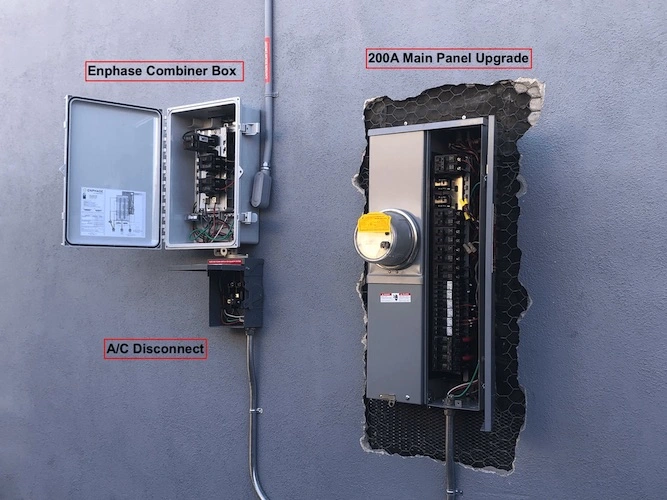 Our skilled and experienced solar installers will handle every energy project prepared and with ease. Don't settle for anything less than the best! Your solar panel system is in good hands with the experts at Forme Solar Electric!
OC Solar Company Dedicated To the Details
Our company is known for being "Dedicated to the Details" and to develop a future business based upon a nurtured reputation for client satisfaction and continuous energy-saving management. We go the extra mile to provide our customers the comfort and satisfaction they deserve.
We are excited to offer solar panel installation services in the Orange County area. Getting you a great deal on solar panels is expected. Dedication to the details is guaranteed.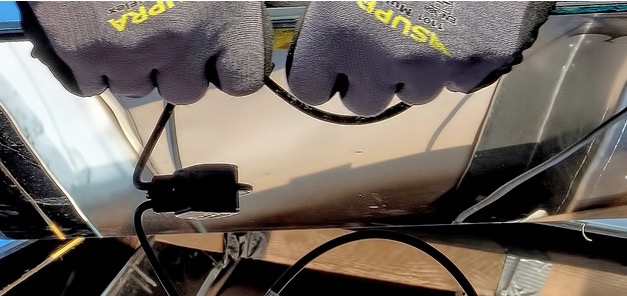 Just give us a call, and we'll send our skilled solar professionals to get the job done right the first time.
Curious about Solar Panel Costs? Call Forme Solar
Worrying about how much electricity you're using this month can be more of a burden than you think. For one, you may be in constant fear of turning on the Air Conditioning (A/C) in your home because of a potentially high electricity bill. Some homeowners also deal with power outages and what they can do to ensure their life-saving medication stays chilled. With solar energy, you can monitor your solar panels' performance to ensure that your system is properly sized to offset 100% of your electricity bill. Solar panels with battery storage can provide cost savings and resiliency from power outages.
Our solar experts can provide you with the best Orange County solar installation service and fix any solar issues that arise. We can avoid the poor mistakes typical solar installation companies make through our solar repair experience. Feel confident going solar and lower your electricity costs once and for all!

Leanne Kim, CEO (Forme Solar Electric)
Are you considering home solar panels in OC?
Orange County is one of the best areas to install solar for your home. Orange County is known for having great weather, with plenty of sunshine year-round. Sunshine directly impacts solar panel efficiency and how much electricity it can offset. With the help of solar battery storage, like the Tesla Powerwall 2, you can now store any excess energy your system produces during the day and use it when electricity costs are higher. Or to keep the electricity in the event of a power outage.
As licensed electrical contractors, we can install 220V outlets and EV Chargers as well. If you find that your home electricity costs in Orange County are starting to rise, give our experts a call. We offer specialized Orange County solar panel installation services for our customers in and around the area! It is no wonder we are the top solar company in Orange County. Our local expertise and experience ensure that your system is installed faster!
Expert Full Solar Services in Orange County:
We are your one-stop-shop, from home solar panel and battery storage installation to more complicated structures like commercial carports and EV chargers.
Get Your Free Solar Panel Estimate Now!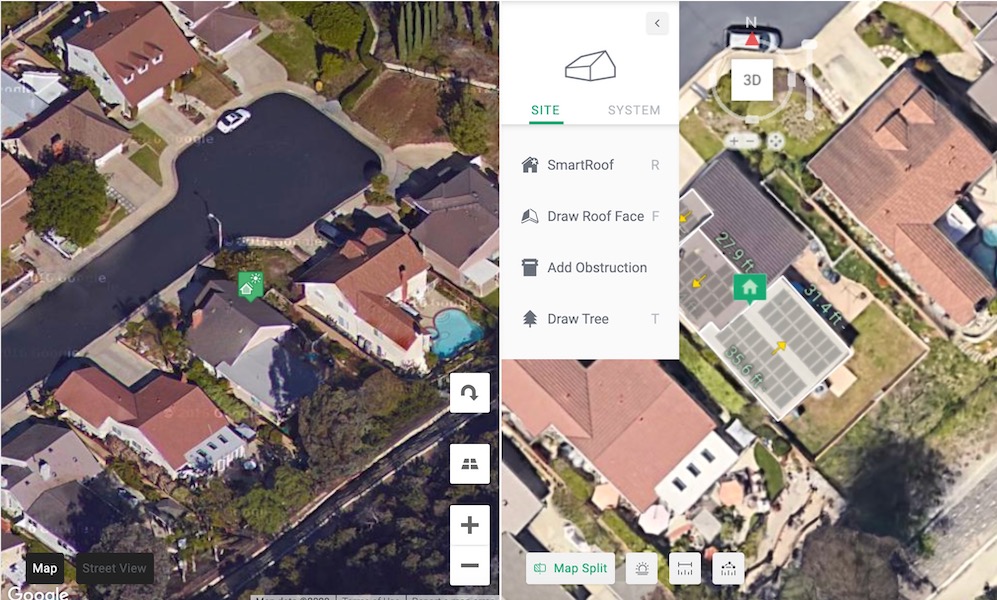 At Forme Solar, we are committed to ensuring everyone in the OC area can afford quality solar panel work. That's why our Orange County solar company offers coupons on various services and free solar panel estimates for every customer. Forme Solar provides transparent pricing. This is good news for you since you know that you are getting a great low-price that isn't manipulated based on a sales rep's quota. By providing transparent pricing means we can focus on quality workmanship and long-term solutions vs. sales. It allows us to maximize your valuable savings on the services you requested. Schedule an appointment now! Call us at (714) 694-2262, and we will work with you to create a personalized analysis of how solar could benefit you. We are your local Orange County solar company, dedicated to ensuring your safety and peace-of-mind.
Why should you hire a professional OC solar company?
One of the biggest complaints of going solar is shoddy workmanship, leading to a roof leak or extensive delays to your project. By hiring a local Orange County solar installation company, you can remedy many of the common problems Orange County homeowners face when going solar. The reason why expertise is so vital is that the type of work and permits is heavily impacted by local knowledge. This ensures that the permit is processed quickly and solar panels are installed safely and correctly. We always guarantee quality solutions for all of our customers and can ensure that your home solar is in the best condition after we leave.
Looking for the best local solar company in the Orange County area? Call Forme Solar Electric today at (714) 694-2262!
We proudly serve Aliso Viejo, Anaheim, Brea, Buena Park, Costa Mesa, Cypress, Dana Point, Fountain Valley, Fullerton, Garden Grove, Westminster, Irvine, Huntington Beach, La Habra, La Palma, Laguna Beach, Laguna Hills, Laguna Niguel, Laguna Woods, Lake Forest, Los Alamitos, Mission Viejo, Yorba Linda, Newport Beach, Orange, Placentia, Rancho Santa Margarita, San Clemente, San Juan Capistrano, Santa Ana, Seal Beach, Stanton, Tustin and Villa Park!